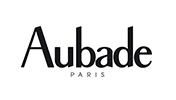 French high-end lingerie and swimwear brand
A French symbol of elegance and refinement, an ode to femininity and its power of seduction. Lingerie created by this pioneering brand is the fruit of a delicate alchemy of quality, long corset making experience and research into latest trends and new materials.
The Aubade woman is at ease with her body, asserts her sensuality and plays on her natural femininity.