Beauty is in the eye of the boob-holder! No one can deny this Undie-tectable® bra has both beauty and brains. Our designers solved the mystery and engineered this bra with...
The Spanx Difference Life changing! Bra-llelujah!® is oh-so comfortable (hello elastic-free design) you'll forget you have it on! We made this Underwire Contour bra using an innovative design that banishes...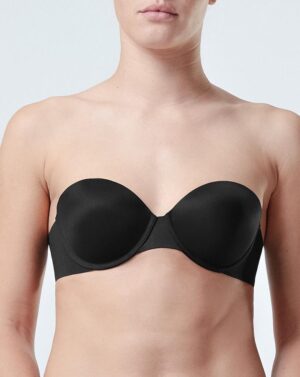 Say good riddance to heavy, irritating strapless bras, and hello to our lightweight, Up for Anything Strapless™ bra! Thanks to innovative SPANX® SmartGrip™ technology, this bra won't let you down...